This June, thousands of people are taking part in 30 Days Wild, our month long nature challenge, and this year we want care homes involved too!
Spend 30 Days Wild with your residents!
It's simple: can you do something wild everyday for 30 days this June? From learning something new about nature to creating wild spaces on your home's grounds, there's something simple that everyone can do to bring nature into their lives. From taking mealtimes outside to singing old songs, there's something everyone can do even if your residents are less mobile. You can follow our ideas, or you can get creative and come up with your own!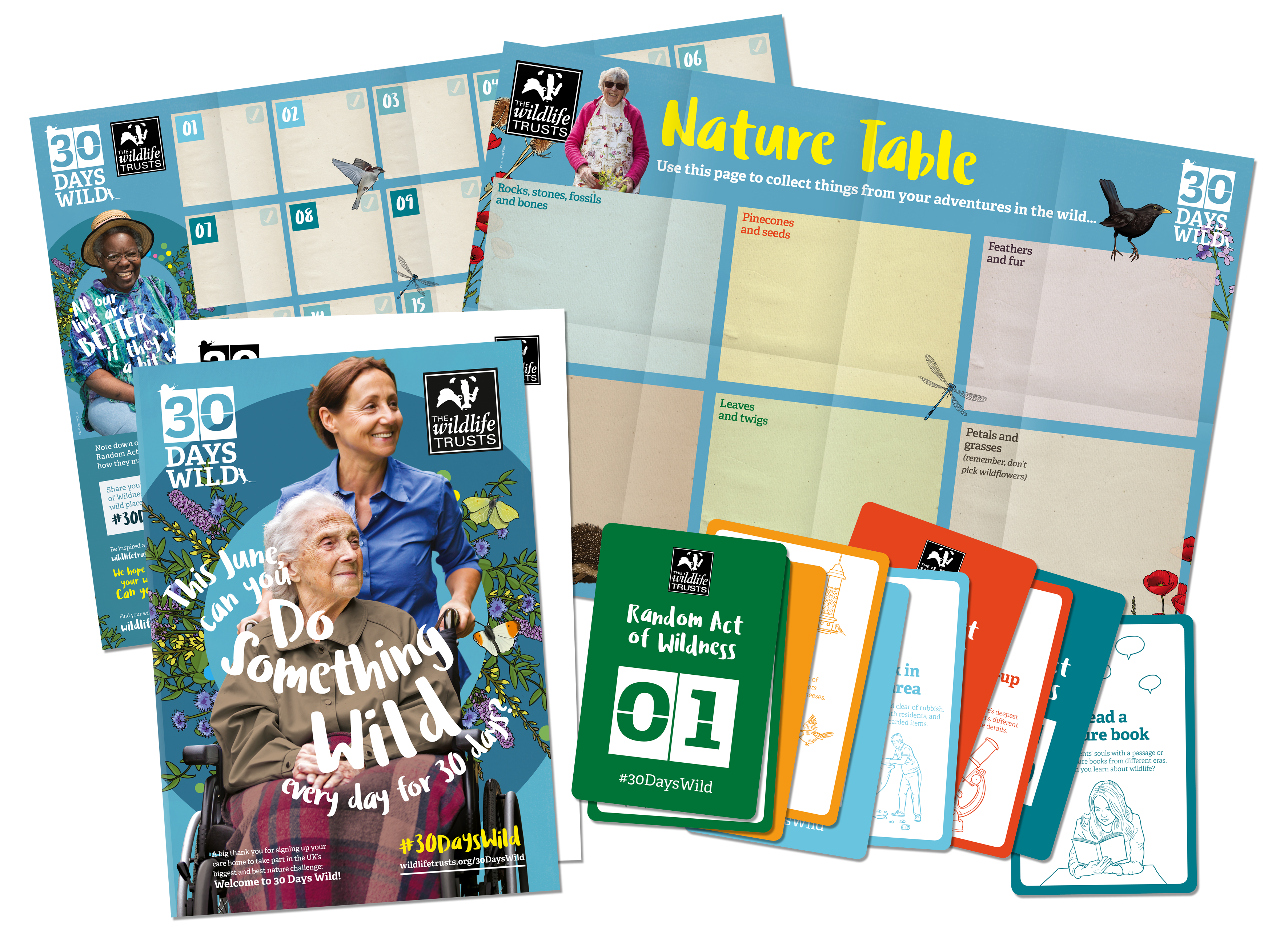 We've worked with the University of Derby to test the impact that 30 Days Wild can have on the people taking part. We've proven that 30 Days Wild can make you feel happier, healthier and more connected to nature throughout the challenge, and for months after, too!
The benefits of spending time in nature are especially important for the elderly and vulnerable, who can suffer from anxiety and confusion, and can feel disconnected from friends, family and the community beyond their care home. Even a little time spent in nature can decrease feelings of stress, depression and bewilderment. Nature has so many stimuli that will help improve cognitive function, and aid sensory and reminiscence therapy.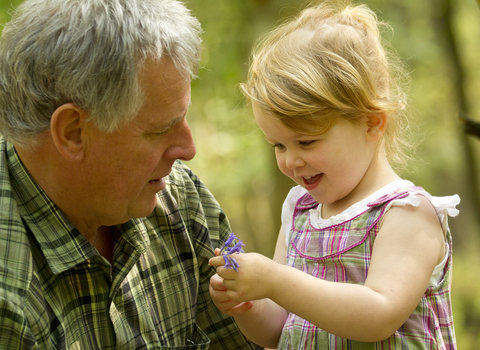 Get your pack
Sign up to get a free pack of goodies to help you go wild with your staff and residents.
Sign up
We give millions of people the opportunity to connect with nature in the communities where they live and work. A key part of this is working with care homes – at our nature reserves and education centres and also outreach visits to homes.
If you're interested in finding out how to get involved with your Wildlife Trust you can find them on our map. Wherever you are there is a Wildlife Trust caring for wildlife and wild places in your area.
Go wild with your Wildlife Trust