Wildlife Gardens
There are a growing number of gardens to visit that have nature at their heart. These haven't just been abandoned to go wild – they are beautiful, sometimes formal havens, carefully planted and designed with wildlife in mind. From the charming Wind in the Willows garden in Essex, to the fantastically vibrant wildlife garden in the heart of Shrewsbury Abbey's ruins,  there's a Wildlife Trust reserve to inspire everyone. Look out for insect hotels, hedgehog houses, butterfly plants and pots of honey to buy!
Our gardens are the the perfect places for inspiration on how to bring 'wild' into your life!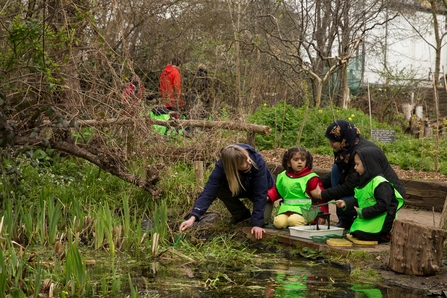 Find a wildlife garden
Do a little research in advance and find out some of the best places you can visit to experience a wild garden. 
If you can't get to these places
Can't see a reserve close to you? Find a Wildlife Trust here to contact for advice on a suitable and beautiful place to visit. Don't forget to check out our advice on gardening for wildlife, and look out for events run by The Wildlife Trusts.
More wildlife experiences
From seeing colourful wildflowers to spotting magnificent birds of prey, we can help you get closer to wildlife across the UK.