2,300 nature reserves to explore and discover
500,000 children experiencing wildlife with us
Our vision
We believe that everyone should have the opportunity to experience the joy of wildlife and wild places in their daily life. Our vision is that people of all ages and backgrounds have the chance to learn about wildlife and the value of the natural world, because these will be central to our approach to education.
Why does this matter?
By ensuring people of all ages and backgrounds have access to, and education in, the natural world, we can improve mental and physical wellbeing, and safeguard the environment for the future. By experiencing the natural world, people are far more likely to take better care of it. If we don't take the opportunity to ensure that the next generation (and the current generations) nurture a connection to wildlife, and encourage current generations to lessen their impact on our natural world, nothing will change. Wildlife will continue to suffer, and the natural world will continue to be degraded.
Outdoor learning is essential as it gives children first hand experience of the world; a chance to become immersed in their environment. That is an opportunity you cannot replicate in the classroom.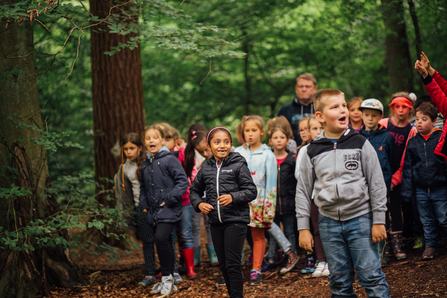 What The Wildlife Trusts are doing
Every year The Wildlife Trusts work with more than 250,000 children through school visits and outreach, nature clubs and events. We inspire 380,000 people through our programme of more than 10,000 events across the UK; from wildlife walks to rockpooling; from bat surveys to nature tots. We offer opportunities for thousands of adults and young people to volunteer for us, and we believe that Wild Learning is something that all ages should discover and appreciate.
Learn more about our work with schools  
We believe that everyone should have the chance to enjoy and learn more about the natural world, regardless of age, so we provide lots of volunteering opportunities and training courses.
The changes that we want to see
People value nature, understand how to access it and appreciate their responsibility for caring for the natural world
 
Every school offers high quality outdoor learning to all pupils  
 
Every person has easy access to safe, natural green space, that is high quality and inspiring
Watch a video about one of our projects
Want to stay in the loop? If you'd like to hear more about The Wildlife Trust's education and learning work, research and outdoor learning initiatives, fill in the form below.