Walks and hikes
What better way to keep fit, discover new places and embrace nature than walking or hiking? Whether you are looking for a hike that lasts until sunset, a yomp through dense vegetation or a trek through some of the most remote and wild trails – our nature reserves have it.
From hill-top hikes to tough tree-fringed treks, a walk through some of the UK's most breathtaking countryside is richly rewarding whatever the season and whatever the weather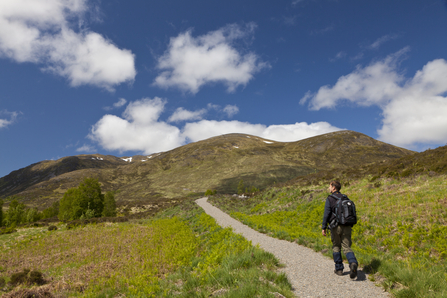 Find a walk near you
Do a little research in advance and find out some of the best Wildlife Trust nature reserves for a hike - or a stroll!
If you can't get to these places
Even if you live in a town or a city, beautiful walks can be closer than you think. Why not dust off that map and plot a course from your home to the nearest nature reserve, via every green space you can see. Look out for wildlife corridors along the way and think about how linking up the landscape could create huge benefits for wildlife.