Walks and hikes
What better way to keep fit, discover new places and embrace nature than walking or hiking? Whether you are looking for a hike that lasts until sunset, a yomp through dense vegetation or a trek through some of the most remote and wild trails – our nature reserves have it.
From hill-top hikes to tough tree-fringed treks, a walk through some of the UK's most breathtaking countryside is richly rewarding whatever the season and whatever the weather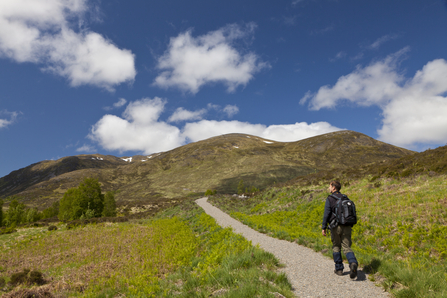 Find a walk near you
Do a little research in advance and find out some of the best Wildlife Trust nature reserves for a hike - or a stroll!
If you can't get to these places
Even if you live in a town or a city, beautiful walks can be closer than you think. Why not plan a walk from your home to your nearest nature reserve!