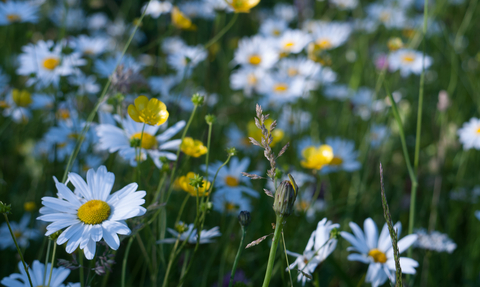 Biodiversity Benchmark
52 sites awarded Biodiversity Benchmark
12 organisations with certified sites
8,500 hectares of land certified
We believe that we can achieve more for wildlife by working together, everyone has a part to play in achieving nature's recovery.
Landowning businesses can be a positive force for nature's recovery and we want to recognise and celebrate those businesses which have achieved excellence. The Wildlife Trusts' Biodiversity Benchmark is the only standard that certifies management of your business landholdings for wildlife.
Biodiversity Benchmark is designed to complement ISO14001 and tests the design and implementation of a business's management systems to achieve continual biodiversity enhancement and protection on their landholdings. Over 8,500ha of land on 52 sites have met the standard, read some of their stories below.
Want to know more?
Need Help?
If you are seeking to achieve Biodiversity Benchmark it's important to get the right advice.
Contact us directly on bb@wildlifetrusts.org.
Below you can find more information on our useful workshops and a list of consultants who are known to be competent to deliver the necessary advice.
Biodiversity Benchmark Assessors

The following are trained and experienced Biodiversity Benchmark Assessors. They are all available for private consultancy to support organisations, although they would subsequently be disqualified from undertaking assessment of that organisation.

James Calow
Middlemarch Environmental Ltd, Triumph House, Birmingham Road, Allesley, Coventry, CV5 9AZ
James.calow@middlemarch-environmental.com (01676) 525880

Claire Gibbs
Surrey Wildlife Trust, School Lane, Pirbright, Woking, GU24 0JN
claire.gibbs@surreywt.org.uk (01483) 795465

John Lamb
Lancashire Wildlife Trust, The Barn, Berkeley Drive, Bamber Bridge, PR5 6BY
jlamb@lancswt.org.uk (01772) 317240

Colin Mendendez
Chalkhill Environmental Consultants, Elm Tree Court, Long Street, Devizes, Wiltshire, SN10 1NJ
colin@ctmwildlife.co.uk (01453) 827272