Unleash your inner artist
Are you a Rembrandt or a Van Gogh? A Pollock or a Seurat? Grab a piece of paper and take a pencil outside. Have a go at sketching a plant, seed or feather up close. You'll find yourself getting lost in the exquisite details, shapes and textures. There are so many amazing features in nature you'll be spoilt for choice.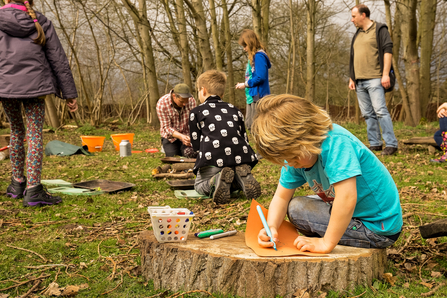 For a whole family creation buy some laminating sheets and laminate your favourite feathers, leaves and flowers and make some window hangings to remind you of your great wild June adventure.  Things will work better if they are dry, and of course they need to be thin enough to feed through easily. Feathers, flower petals, and leaves work well, and flowers add some pretty colour like a stained glass window. You could even use these to decorate a tree.
For the younger members of the family, have a go at a butterfly painting!