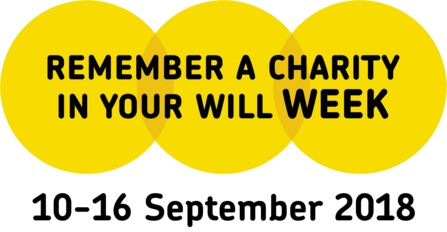 A Will for wildlife
This September 10-16, 200 charities are coming together to highlight how some of life's biggest questions can be addressed by supporting charitable causes in your Will.
For The Wildlife Trusts, we believe that our staff, volunteers and supporters can provide answers to the question 'How can we ensure a healthy, wildlife-rich natural world for future generations to enjoy?, with gifts in Wills to Wildlife Trusts across the UK making a huge difference to our work every year.
The Wildlife Trusts
The Wildlife Trusts is a movement made up of 46 Wildlife Trusts: independent charities who all share a mission to create living landscapes and living seas and a society where nature matters.
Each Wildlife Trust is a member of the Royal Society of Wildlife Trusts (RSWT) which is a registered charity in its own right, founded in 1912. Together the 46 Trusts and RSWT are known as The Wildlife Trusts.
We need nature and it needs us. We're here to make the world wilder and make nature part of life, for everyone. Gifts in Wills are incredibly important and support a wide variety of work, from restoring wildflower meadows to protecting declining species such as water voles and hedgehogs.
Support your local Wildlife Trust with a gift in your Will