A night at People's Postcode Lottery Charity Gala
Last month we had the real pleasure of attending the People's Postcode Lottery's annual Charity Gala, where it was announced that an amazing £66.3 million was awarded to charities and good causes in 2016, all thanks to players of People's Postcode Lottery!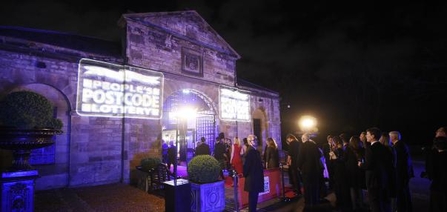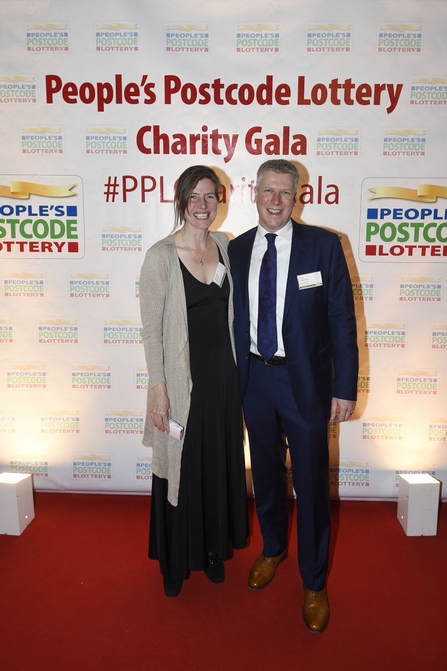 The total was revealed at the annual event which took place at the beautiful Prestonfield House in Edinburgh, generously hosted by People's Postcode Lottery. Our Chief Executive, Stephanie Hilborne OBE, and Head of Partnerships Paul Wilkinson travelled up for the event to celebrate with the other 370 charity leaders, beneficiaries, and lottery players. The Gala supports the phenomenal achievements of charities working across Great Britain and internationally that are all supported by players of People's Postcode Lottery.
Clara Govier, Head of Charities at People's Postcode Lottery, said: "Our Gala is such a special time in People's Postcode Lottery's calendar where we come together and celebrate the incredible amount of money raised by our players and the fantastic work carried out by the supported charities as a result of the support. We continue to be overwhelmed by the incredible support of our players and thank them for their funding."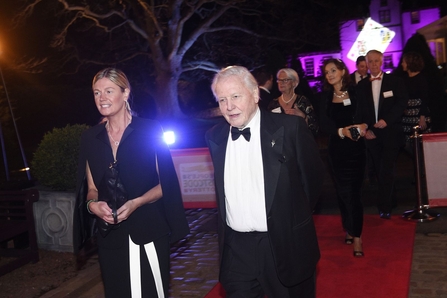 There were some star guests in attendance including the Duke of Rothesay (known to those of us south of the border as HRH Prince of Wales), who gave his thanks for the support given to the Princes Charities, and the legendary Sir David Attenborough, who shared some incredible tales from his nature travels around the world, and gave a passionate speech about the undeniable link between human survival and the survival of the natural world.
As The Wildlife Trusts, we're extremely lucky to be a direct beneficiary of People's Postcode Lottery, and in 2016 we received an amazing £2.4 million which has been shared with Wildlife Trusts across England, Scotland and Wales.
 This hugely important funding will enable us to run more than 500 outdoor learning sessions for inner city children across England, such as in Birmingham and Manchester, that will give thousands of children the opportunity to let their wild side loose and hopefully ignite a love of nature that will stay with them for the rest of their lives. It will help care for 120 nature reserves across Scotland and support the development of the ground-breaking Edinburgh Living Landscape, and campaigning and education work in Wales.
Stephanie Hilborne OBE, CEO, The Wildlife Trust said: "We deeply appreciate the support that players of People's Postcode Lottery give to The Wildlife Trusts. Their support enables us to give thousands of people the opportunity to experience the joy of the natural world, and to take action in the places that are closest and most important to them, so creating a powerful force for change".