Change your usual dog walking route to a wilder walk and get our four-legged friends wild this June too!
Going all the way back to their wolf ancestors, dogs LOVE to roam. That's why they love walkies so much! If you change their route, they will love the new smells and sights that they've not experienced before so time outdoors benefits not only you but your dog!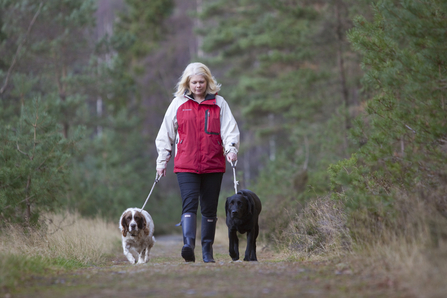 You can even go to your local reserve! Many of our reserves welcome dogs, but always check with the local Trust first. Even if dogs are allowed, please remember that these are conservation sites, so always keep your dog on the lead and in control, and always clean up after your dog.