Sadly, we've all got to go to sleep.
"Why is that sad? Sleep is great!"
True, but night-time is when the best, and some of the rarest animals come out! Furry foxes, brilliant bats, black and white badgers, marvellous moths! Even when we sleep we don't have to miss out on the action. Have a go at making a mammal tunnel: it's really easy and the whole family can enjoy. You never know what you'll get in the night! Use our spotting sheet to get to know what visits in the night!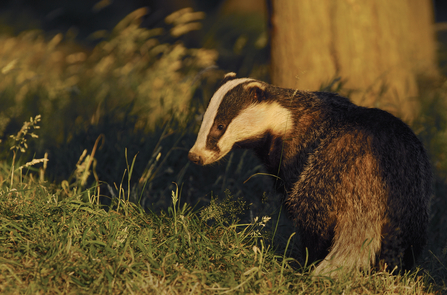 How about making the most of the warm evenings and make a moth trap to see how many of these fascinating creatures we miss by going to sleep when it gets dark? You can make a light trap, or try wine ropes to attract them. Remember not to touch any moths you gather: they're really delicate. If you don't feel comfortable with moths by yourself, take a look at our events page to see if your local Trust are running an event!
If you really want years of entertainment buy an outdoor motion sensor camera for less than £100! You can put this in your garden and catch a glimpse of night-time visitors.