Cuddle your favourite tree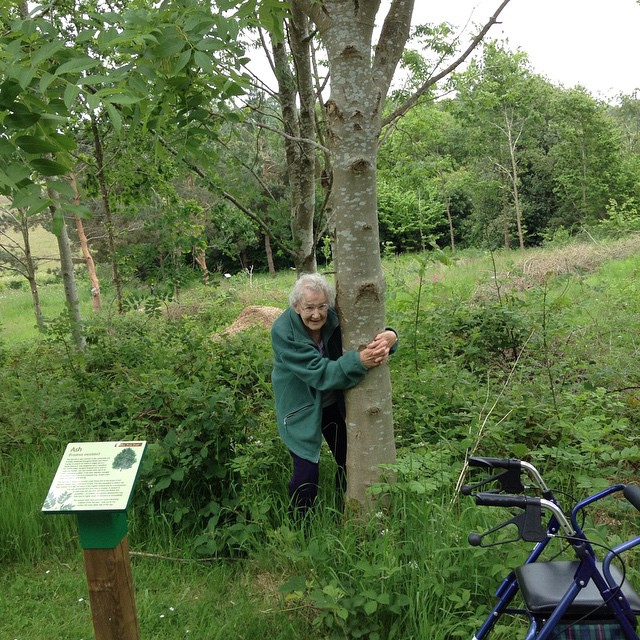 Give your favourite tree a cuddle and work out if it's ancient. If you've got an oak that is three adult hugs (or more), a beech measuring two or a skinny rowan tree that's one hug round, then you've got yourself an ancient tree that could have been alive for 100s of years!
In the open, most trees grow an average of 2.5cm of girth (length around) for each year of their lives. So a tree with a girth of 250cm would be about 100 years old! In a woodland, they grow about 1.25cm a year so a tree of the same size would be 200!