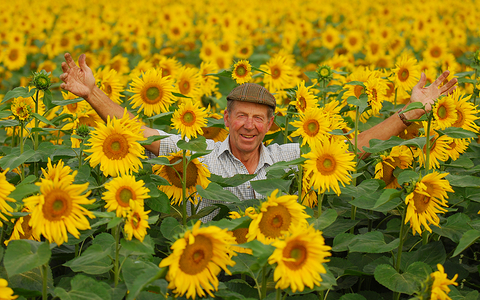 My garden
Nicholas, Vine House Farm, Lincolnshire
Nicolas is a farmer who loves wildlife. Through his passion he has grown a successful bird seed business, and in partnership with The Wildlife Trusts has helped to raise £1 million for conservation. Nicholas has always loved to feed the birds on his conservation award-winning farm, and now he's feeding more birds than he ever dreamed possible.
Wild places provide livelihoods and spaces for wildlife to flourish.
What's your wild life? Tell us why wildlife or a special wild place matters to you or share your story in social media using #MyWildLife.
If you'd like to share your story please get in touch with us at campaigns@wildlifetrusts.org.