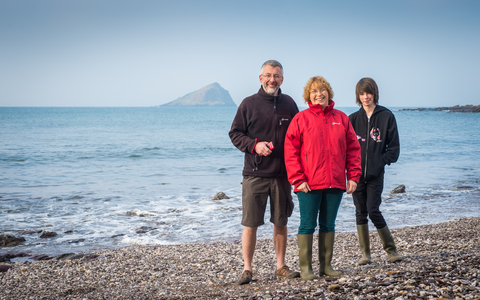 My bigger picture
Paul, Wembury Beach, South Devon
Acclaimed underwater photographer Paul Naylor has been diving and capturing images of life in the waters around the British coast for years, with over 2,000 dives to his name. He knows the impact that marine pollution, such as raw sewage, can have on our fragile sea life.

He's also seen how diverse and spectacular underwater wild places can be when they're allowed to recover and flourish. The wildlife that calls this place home may look tropical, but it can be found right here in Britain and for Paul and his family, there's nowhere they would rather be.
It's vital we protect our seas so that people and wildlife can continue to enjoy our beautiful coast.
What's your wild life? Tell us why wildlife or a special wild place matters to you or share your story in social media using #MyWildLife.
If you'd like to share your story please get in touch with us at campaigns@wildlifetrusts.org.