My adventure
Emma, 7, and Ruby, 5, Wreay Woods Nature Reserve, Cumbria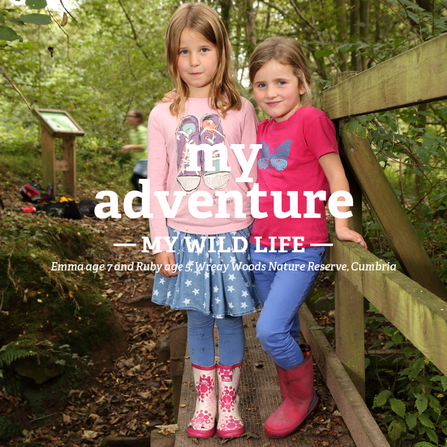 Let nature fuel your imagination and enjoy precious family time outdoors.
What's your wild life? Tell us why wildlife or a special wild place matters to you or share your story in social media using #MyWildLife.
If you'd like to share your story please get in touch with us at campaigns@wildlifetrusts.org.