Wild-up your workplace and bring nature with you to work.
If you've got open ground near your office, encourage your colleagues to create a wild space. A bland patch of lawn or paving could be transformed into beautiful plot to sit in or become a focus to grow herbs,  including hyssop, sage, lavender and rosemary (all of which bees love!). Buy some wild flower plugs to plant in the grass; short growing plants which the bees love include selfheal, cowslips, white clover, birds foot trefoil.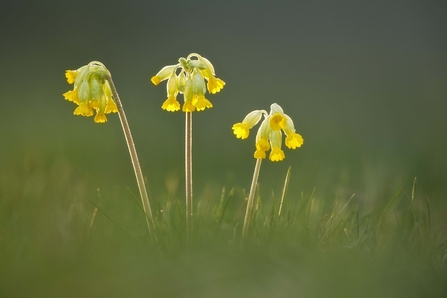 If you're in an office off the ground, bird feeders will do just as nicely! Hang them out your window, or get a small table that will stick to the window and give you a close up look at the birds you attract.