8,000 people take part in wild work days
8,700 ha of land certified with Biodiversity Benchmark
81 % of Siemens employees feeling happier & healthier
4,000 ha of land managed for wildlife by Jordans farmers
Our world is in a state of emergency – let nature help
We know nature is good for us, yet huge numbers of people are cut off from its benefits. Similarly, our wild places are capable of absorbing huge amounts of carbon and other greenhouse gases, but the UK is one of the most nature-depleted places in the world. If we act now to protect wild places and restore those that are damaged, we can start winning the fight against the climate and ecological emergency and bringing wildlife back into everybody's lives. 
By working in partnership with us, your business can not only help nature's recovery and tackle the climate emergency, but also benefit your employee wellbeing and customer engagement.
We understand the value of investing in our employees' wellbeing and working with The Wildlife Trusts has been the perfect way to do this while contributing to restoring our natural world.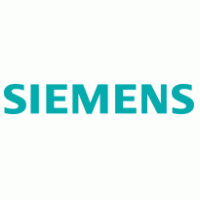 However you choose to work with us, your support will contribute towards a brighter future for people and the planet.
Contact us
Call us on 01636 677 711 or email enquiry@wildlifetrusts.org to discuss a partnership with The Wildlife Trusts.
You can read more about how our current partnerships are making a positive difference below.
What is a Strategic Charity Partnership?
At The Wildlife Trusts we believe in developing strategic partnerships based on collaboration, equality and mutual benefit. We want to change the world, and believe that the best way to achieve impact is by establishing deeply-rooted common cause with other organisations and individuals who share our beliefs. A strategic charity partnership with us involves establishing common cause, and building trusting relationships which last, based on mutual respect and shared responsibility. If this is the kind of partnership you're looking for we'd love to hear from you…
01636 677 711
enquiry@wildlifetrusts.org