Buy one new eco-friendly cleaning product this week and use less water – your local river will love it and so will you.  Make it a bleach free week, and search online for alternative products for bathroom and kitchen.  What about yourself too? Look out for soap and shampoos that are better for you and the environment.
Microplastics is quite a broad term used to describe any plastic by-product less than 5mm big. This could be through specifically designed materials and products (like face scrubs or whitening toothpaste), or through the erosion of larger plastic items (the same way rocks are eroded into sand by the sea).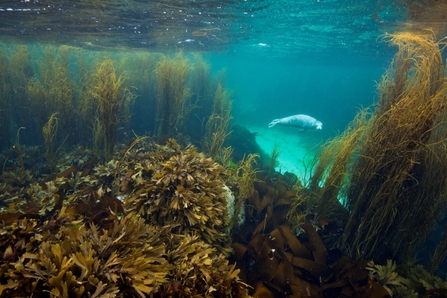 Found in as many as 3 out of 4 cosmetic products, these microplastics are made from Polyethylene (PE), Polypropylene (PP), Polyethylene Terephthalate (PET), Polymethyl methacrylate (PMMA) and Nylon. These plastics are not biodegradable and are now present in our seas and oceans as water treatment facilities cannot filter out the tiny particles washed down our drains.
Microplastics have been found in marine species such as fish, shellfish and plankton, and have even entered the food chain, meaning that the food we eat may contain microplasics; ultimately threatening our own health.
Face scrubs, body scrubs, tooth paste, shampoo, lipstick, mascara, soap and deodorant among others may all contain these plastic particles. Check any products you have at home for the highlighed chemicals, but don't flush them down the drain. Instead, switch to products with natural, degradable alternatives.