Become a guerilla gardener and throw wildflower seedbombs in hard-to-reach locations. Why not make a mini meadow in your garden?
In the UK, more than 97% of our natural wildflower meadows have been lost to development and agriculture. Help preserve this vital habitat at home and set aside a patch of lawn to make a mini meadow! Bring the best and most diverse species into your garden.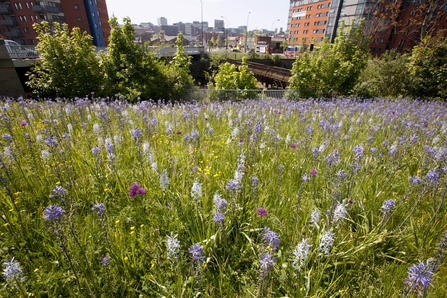 Basic mixes from wild flower specialists include – cornfield annuals (poppies, cornflowers etc), hedgerow or woodland mixes, bee and butterfly mixes, or you could make up your own to suit the growing conditions.
You can download activity sheets and discover loads more on our Wildlife Watch website!