With climate change posing a great threat to our wildlife and over a quarter of UK greenhouse gas emissions coming from the transport sector, The Wildlife Trusts believe we need to see sustainable transport solutions that support the creation and restoration of wildlife habitats.
Whilst we recognise some road development is essential, these schemes should be well designed and managed to provide corridors for wildlife.
Road Development and Wildlife
Over 100 major schemes to enhance, renew and improve the strategic road network and build over 1,300 additional lane miles are currently planned by the Government - at an estimated cost of £15.2 billion. Some of this work is undeniably essential and will help to prevent both deaths and serious injuries on our roads. However, most of these schemes are designed to reduce congestion and/or open up growth opportunities despite evidence suggesting road building is ineffective in delivering these goals, instead leading to more traffic and increased greenhouse gas emissions contributing to climate change (see CPRE's report: The end of the road?).
In addition, many of these developments will result in loss of wildlife and the places our wildlife lives, as well as increased disturbance from noise and badly designed road lighting. Climate change, exacerbated by transport emissions also presents the biggest long-term threat to the survival of our wildlife. 
The Government, in order to stay true to its own policies and commitments, and leave the environment in a better state than they found it, should consider the impact on the natural world of road development. They should use the opportunity to deliver a 'net gain' for wildlife - that is the principle that development leaves the place better for nature than it was before e.g. by creating a wildlife corridor so that it can travel in between otherwise unfriendly environments.
Campaigns - current and past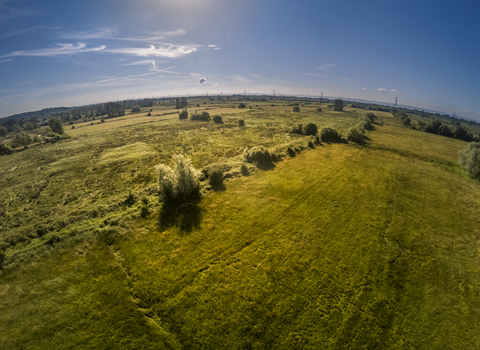 Gwent Levels and M4 Extension
The Welsh Government proposed building a new 14-mile six lane extension to the M4 across the Gwent Levels, the Welsh equivalent of the Amazon rainforest for its wildlife-richness. Thanks to Wildlife Trust campaigners and others, we were able to save it from destruction.
Find out more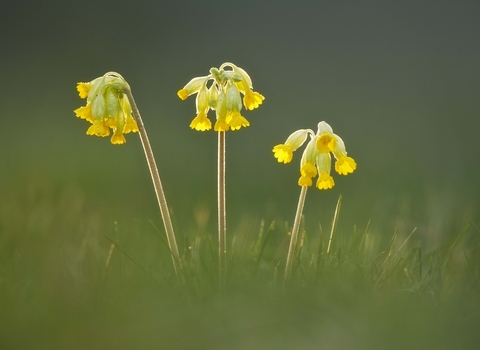 Oxford-Cambridge Expressway
Following Wildlife Trust opposition and legal action, the Expressway was cancelled - saving stunning wildflower meadows, ancient woodland and hedgerows, alive with birds and butterflies. But that is for the time being only, the threat to this beautiful landscape still remains.
Find out more
Impacts of Road Developments Around the UK
Current road proposals

Listed below is the high level impact each of the proposed road schemes would have on wild places and habitats, putting wildlife at risk.

A27 Arundel: destruction of ancient woodland and swathes of the South Downs National Park

A27 Worthing-Lancing: damage to wildlife habitat in the South Downs

A27 East of Lewes: would cause harm to the South Downs National Park

A27 Hampshire to Polegate Expressway: would cause harm to the South Downs National Park

A27 Chichester: would impinge on South Downs National Park

A3 Wisley Interchange: impacts on Royal Horticultural Society trees and lands one side and ancient woodland on the other (plans exist to build a green bridge)

A303 Wylye to Stockton Wood: damage to wildlife habitat in the Cranbourne Chase AONB

A303 Chicklade Bottom to Mere: damage to wildlife habitat in the Cranbourne Chase AONB

A417 'Missing Link': significant harm to the Cotswold AONB

A46 Expressway - M5 to Syston (Leicester): would impact on the Cotswold AONB

A548 to A55 (new dual carriageway to link the two): will cut through Leadbrook Wood Wildlife Site - an ancient woodland, hedgerows, wildflower-rich meadows and ponds

A628 Hollingworth and Tintwistle Bypass: would impact on the Peak District National Park

Trans-Pennine Tunnel (A628 corridor): would impact on the Peak District National Park

A66 Northern Trans-Pennine Corridor (M6 to A1): would impact on the North Pennines AONB

Hereford Western Bypass and Southern Link Road: destroy woodland and veteran trees, orchards, parkland and hedgerows

Lower Thames Crossing: despite a tunnel being planned to avoid some of the impact, this will still affect three Local Wildlife Sites and destroy ancient woodland and other highly threatened habitats 

Shrewsbury North West Relief Road: would impact on two Local Wildlife Sites

Vale of Glamorgan Link Road: two routes identified to better link the M4 and A48 and could destroy ancient and semi-natural woodland including Ely Valley Site of Special Scientific Interest
Taking Action
A huge increase in the budget for the next Road Investment Strategy (up to £27 billion) suggests that instead of looking at more sustainable transport options, road building will increase in scale in the coming years.
As new schemes are revealed, The Wildlife Trusts will continue to identify the most damaging proposals and strive to protect nature by responding to consultations where available, and by campaigning against national infrastructure developments in the most destructive situations.