Celebrating the schools that are going wild
From October 3rd – 6th The Wildlife Trusts are showcasing a range of innovative approaches to outdoor learning in schools, as TV naturalist and writer Nick Baker will visit projects across England to meet the teachers, parents and children getting out of the classroom into nature.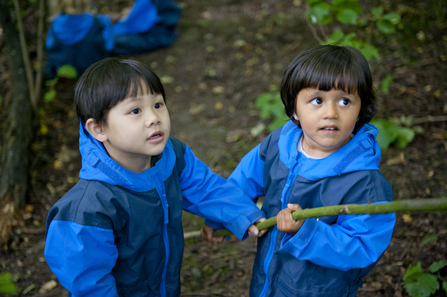 Nick will visit four outdoor education projects in Exeter, Warrington, Sheffield and Coventry to see how schools are helping to make nature part of school life, with help from their local Wildlife Trusts. The projects range from an outdoor learning meet-up for hundreds of children in Exeter and a maths lesson on a nature reserve to the Academy of Danger - a Sheffield-based project where children do PE lessons in the woods.
The growing gap between children's disconnection with nature is well-documented. A survey carried out by The Wildlife Trusts in 2015 showed that 78% of parents are concerned that children don't spend enough time interacting with nature and wildlife and fewer than 10% of children play in natural areas.  Nick Baker says: "It is so important to get children connecting with nature on a regular basis, it's been proven to have both mental and physical benefits as well as improving confidence and self-awareness. I can't wait to see what all the children are getting up to across the UK!"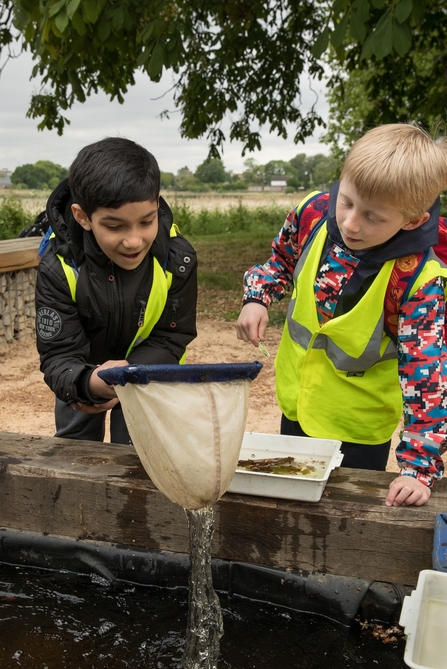 Time spent in school is a critical opportunity for all children to engage with nature. Studies have shown that children with easy access to nature are more able to cope with stressful life than those in urban habitats lacking green space. However, not all children have access to the same opportunities to learn about and experience nature at school. A survey carried out by The Wildlife Trusts in 2015 showed that only 50% of schools had a nature area and less than a quarter of schools had a nature table to help children learn about wildlife. Less than half (46%) of the children said they had been to a place in the wild with their school to learn about wildlife in the past year.
Each year The Wildlife Trusts work with thousands of schools and help around 350,000 pupils to have wild experiences either in their school or by visiting nature reserves and education centres. Recent funding from the People's Postcode Lottery has enabled Wildlife Trusts to open 11 new forest schools in inner city areas including Birmingham and Liverpool. These help children who wouldn't naturally get the opportunity to spend time in nature. Nick will be visiting four of these sites on his road trip.  Ellen Kinsley, Project Manager says: "There are some creative teachers and schools using wildlife and wild places to engage and enthuse pupils, but we need to help nature become a more central part of school life, enabling more children to have special wildlife moments regularly. We hope that Nick's visits will help to show that there's no one way to do outdoor learning. Schools can use time outdoors to teach maths, English and PE – and the children enjoy it too."
Clara Govier, Head of Charities, People's Postcode Lottery said: "Our players will be thrilled that their support helps thousands of children across England engage with nature at an intimate level, it is so important to get out there and learn the hands-on way."
You can follow the progress by using the hashtag #everychildwild.