My spa day
Lucy, Bishop Rock, Isles of Scilly
For Lucy, the wind and salty spray of the Atlantic Ocean is more relaxing than any spa treatment and being surrounded by amazing wildlife, like Common Dolphins, Minke Whales and Harbour Porpoise makes it even more magical.

28 miles off the Cornish mainland, the Isles of Scilly are in fact a SPA. The islands are designated as a Special Protection Area due to their international importance for breeding seabirds. This gives Lucy greater confidence these beautiful islands will be protected.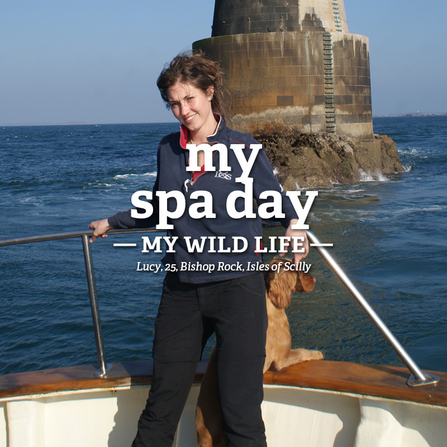 What's your wild life? Tell us why wildlife or a special wild place matters to you or share your story in social media using #MyWildLife.
If you'd like to share your story please get in touch with us at campaigns@wildlifetrusts.org.