Invite a little mess into your garden and welcome wildlife to a wild corner!
Leave a pile of leaves (pun intended!) in a corner or pop up a bird feeder. You could even make your own!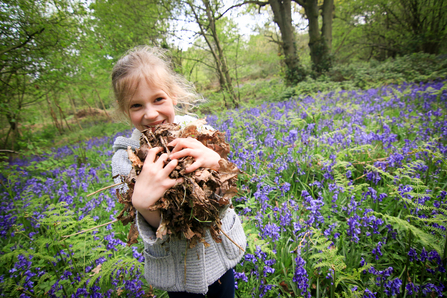 Tidyness is the enemy of nature so let things be as much as possible; the decaying plant materials, leaf litter and rotting wood, provide food sources and rich habitats for thousands of different kinds of organisms. Only cut down dead trees if they are dangerous. Make your own leafmould to use as your own perfect soil conditioner.