Ecosystems permanently damaged. Irreplaceable habitats destroyed. Taxpayer's money spent on restoration wasted. Wildlife extinctions at a local level. This could be nature's fate if the current plans for HS2 continue. 
In the most comprehensive environmental assessment to date we can reveal the sheer scale of potential damage from HS2.  Our report shows that the deep cut HS2 will make across the landscape could stop nature's recovery in its tracks.
Given this evidence that the costs to nature are escalating, we urged the Prime Minister Boris Johnson to use his power to stop and rethink this project. If this chance is missed, the scar may never heal.  More than 66,800 people added their names to our letter too. 
Read our reaction to the Government's decision to give HS2 the "green signal".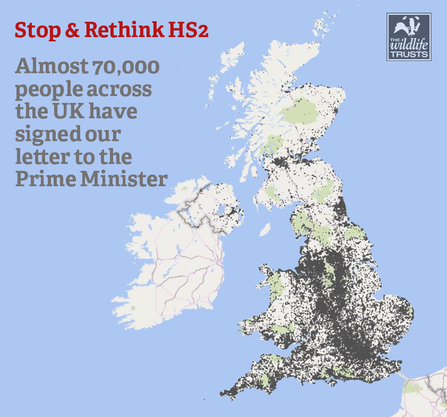 On Tuesday 4th February we took our letter to Downing Street, signed by over 66,800 supporters. We were overwhelmed with the support from the public and look forward to the response from Downing Street.
Thank you to everyone who signed the letter. Nature need not pay the price for HS2. 
HS2 and the environment
Hundreds of important habitats and special wild places are under threat from the government's proposed High Speed 2 (HS2) rail network. Ancient woodland, lakes, meadows and other important habitats are at risk. Yet, there has not been a Strategic Environmental Assessment and the compensation plans being put forward are not good enough.
The Government and HS2 Ltd acknowledge that the route can't be delivered without extreme harm to the natural environment. Furthermore, the deep cut and divisive scar the route will cause along the length of England's habitats pose a genuine barrier to the urgent action required to recover nature and restore landscapes. The current approach to HS2 means that a Nature Recovery Network would be impossible.
The potential damage is too great - especially while we are facing an ecological and climate emergency. We need HS2 Ltd to stop and rethink.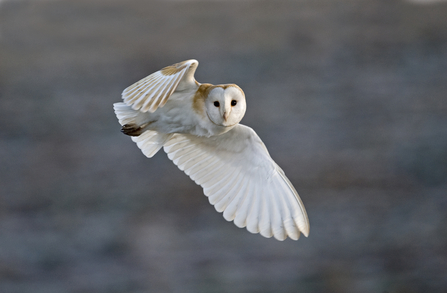 Our history with HS2
Since the route was first announced in 2010, Wildlife Trusts have campaigned to defend wildlife and wild places at risk from the new High Speed train line, trying to secure the best possible outcome for wildlife. The Wildlife Trusts in principle support sustainable transport solutions but current proposals for HS2 come at an unacceptable cost for our natural world, putting the homes of wildlife including barn owls and otters at risk.
The draft Environmental Statement for Phase 2b alone references damage to:
12 highly protected areas for nature conservation (known as Sites of Special Scientific Interest (SSSI))
111 Local Wildlife Sites
19 ancient woodlands
These figures do not take into account damage caused in Phase 1 and 2a of the route - nor does it account for other wildlife-rich places without designation, so the real impact is much higher.
Infrastructure projects on this scale have the potential to help deliver the Government's own policies and international commitments aimed to reverse the decline of wildlife and bring about nature's recovery. If properly mapped out they give a unique opportunity to plan development that creates more wild places for wildlife to thrive (see Nature Recovery Networks) - known as a net gain for wildlife.
So far, HS2 Ltd has only pledged to 'no net loss' for wildlife. This does not help to solve the huge declines of 56% of our most-loved plants and animals in recent decades. Proactive steps are needed to be taken to help nature's recovery.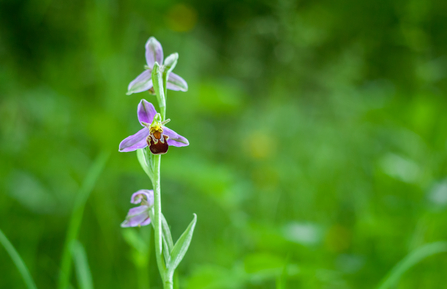 Wild Places at Risk
Taking Action
The Wildlife Trusts have actively engaged in the consultation stages of each phase to date, submitting both a collective response and individual, detailed responses from Wildlife Trusts with specifics on sites impacted in their area. The Wildlife Trusts cannot support the current flawed proposals for HS2, but if it does go ahead, we believe it should become England's biggest nature restoration project too - and have set out an alternative proposal in a visionary report: 'A Greener Vision for HS2'.
A Greener Vision for HS2

Early on in the planning stages of HS2, The Wildlife Trusts developed A Greener Vision for HS2. This report provides the large-scale thinking lacking from current HS2 Ltd plans and if considered would provide the net gain for wildlife so vital for allowing our natural world to recover, at a fraction of the total cost of the scheme.

HS2 Ltd has proposed a Green Corridor along the route, which we welcome. But this is far from adequate and can only be seen as a start to delivering the more ambitious vision we have set out. 

Greener Vision for HS2 - Summary Report

Greener Vision for HS2 - Full Report
HS2 Consultations

The Wildlife Trusts have responded to various consultations released on each of the planned phases of the HS2 route. Please contact your local Trust to request a copy of their consultation response.
Background to HS2
 
In January 2012, the then Secretary of State for Transport announced that a new high speed rail network in the UK would go ahead, connecting London with Manchester and Leeds, via Birmingham. 
The current timeline for HS2 to be operational is as follows:
Late 2026 - London to West Midlands in use (known as Phase 1)
Late 2027 - First passengers on route between West Midlands and Crewe (known as Phase 2a)
Late 2033 - Crewe to Manchester and West Midlands to Leeds route operational (known as Phase 2b).