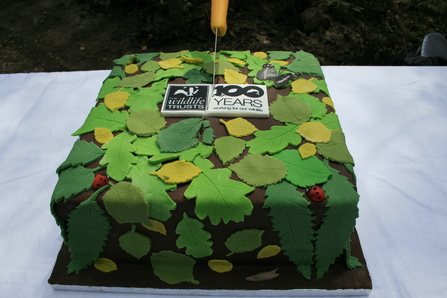 Next time you're baking, make it wildlife themed: you could make cakes with flowers or insects on them, or if you're feeling really ambitious, try making a hedgehog cake!  Try making Elderflower Eton Mess for a super-easy dessert, while you can still pick the elderflowers (best in June). They can be found in most hedgerows!
Just make an Eton Mess using double cream, broken up meringue (made with free range eggs) and your favourite soft fruit (strawberries are great for Eton Mess), but allow your fruit to marinade in elderflower cordial for an hour before adding it. Sprinkle fresh elderflowers on top to finish. Yum!
Wildlife Watch has teamed up with Brambly Hedge to bring the characters we all love to life, and we've got some special recipes for you! Take a look at Mrs Crustybread's Blackberry Bun recipe, or try one of your recipes!