Campaigning for wildlife & wild places
Your support is vital to delivering a healthy, wildlife-rich natural world
As a movement, we have a strong record of protecting and enhancing wild places, raising the profile of the plight of wildlife, and campaigning against threats to our natural heritage. But sometimes we struggle to challenge all the proposed developments that we believe could harm wildlife. 
We need your support to raise funds for the professional expertise and time needed to scrutinise planning applications and development proposals, to lodge objections, and to be the voice for our natural world.
BERKS, BUCKS & OXON WILDLIFE TRUST
Ox-Cam Expressway legal challenge
We believe the government's chosen corridor for a new expressway is illegal and will devastate wildlife. Help us take them to court.
NORTHUMBERLAND WILDLIFE TRUST
Campaign for a wilder future
Brexit is bringing change - there's never been a more important time to come together. Please help make sure nature doesn't get left behind.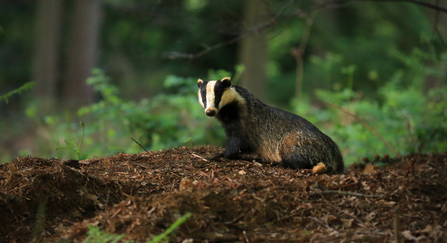 SHEFFIELD AND ROTHERHAM WILDLIFE TRUST
Campaigning for wildlife fund
Help fund the expertise and time needed to campaign against further damage to our valuable natural heritage.
More ways to support