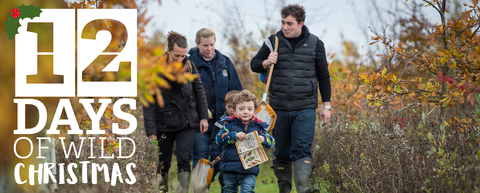 A midwinter nature challenge
12 Days of Wild Christmas is a Christmas challenge to do one wild thing a day from the 25th December to the 5th January. These could be little things to help nature - like recycling your Christmas tree or feeding the birds - or ways to connect with nature in the winter like walking off your Christmas dinner in the woods or admiring the beauty of a winter sunset.
Sign up below to get started and we'll plot you on our Wild Christmas map! If you're happy for us to contact you, we'll send over lots of ideas to keep you busy over the 12 days.
Make a donation to wildlife this Christmas