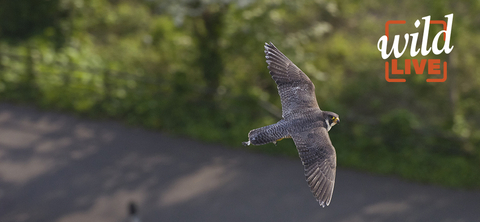 Welcome to Wild LIVE! Our new series of monthly discussions hosted by The Wildlife Trusts' Chief Executive, Craig Bennett. Each month we'll be joined by fantastic special guests to chat about some of the really important issues relating to wildlife, the natural world and environment - as well as answering any burning questions you might have.
Sign up for the next event!
Join our next episode of Wild LIVE on Thursday 9th December as we talk about how communities can come together to campaign for wildlife and wild spaces in their local area! 
Sign up to attend this free event
Catch up on all the Wild LIVEs so far, below!
Wild LIVE: Let Nature Help
In the midst of COP26, the United Nation's climate change conference, we bring you a very special Wild LIVE episode from the heart of the discussions in Glasgow. We're joined by a fantastic panel of climate and nature experts and activists to discuss why to deal with the climate crisis, we must bring back nature on an ambitious scale.
Whilst every effort must be made to reduce emissions, the loss of wildlife and wild places is further exacerbating the issue and leaving us ill-equipped to adapt to change. Nature has an amazing ability to store carbon, whilst providing other benefits to society. We explore what these 'nature-based solutions' are and just how important they are in tackling the twin nature and climate crises.
Wild LIVE: Bringing Back Beavers
Over the last twenty years, The Wildlife Trusts have been at the forefront of restoring beavers back to the river systems they once inhabited.
With a panel of Wildlife Trust leads from across the UK, this Wild LIVE examines just why beavers are so important in our efforts to restore nature in the UK and what further action is required to establish them in our landscapes.
Wild LIVE: Landscape recovery - the only answer to reversing nature's decline?
Our fantastic panel, featuring conservationists from across Europe, discussed the ambitious landscape-scale conservation projects they are leading and how they hope that these initiatives will start to turn around
Wild LIVE: Writers inspired by nature #30DaysWild
Join a glittering line-up of much-loved writers to explore how nature has motivated their work and touched their lives. A chance for bookworms to get intimate with authors in an evening of insight, inspiration and anecdote.
Tackling the twin threats of the nature and climate crisis
The Wildlife Trusts are delighted to bring you a very special Wild LIVE during which Secretary of State for Environment, Food and Rural Affairs, George Eustice, delivered a speech from Delamere Forest setting out how the Government is planning to tackle biodiversity loss and achieve Net Zero by 2050 through measures aimed at increasing England's tree planting rates and restoring precious peatlands.
Chaired by Craig Bennett, The Wildlife Trusts' Chief Executive, responses after the speech were heard from Natural England chair, Tony Juniper and Forestry Commission chair, Sir William Worsley, with their own announcements - and a few words from Cheshire Wildlife Trust's Chief Executive, Charlotte Harris.
Wild LIVE: In Conversation with Professor Dasgupta
How can a better understanding of nature help us build resilient economies and achieve sustainable prosperity for all? In this special episode of Wild LIVE Professor Dasgupta and Craig Bennett discuss the findings of the recently published review on The Economics of Biodiversity.
Wild LIVE: Is the education system failing our young people and the natural world?
As we live through a climate and nature crisis, we ask in this Wild LIVE whether our education system is equipping future generations with the skills and knowledge they need to tackle these monumental issues. 
Wild LIVE: Peatland - our superhero habitat
In this episode of Wild LIVE our panel discussed what can be done to protect our peatlands, and why they're essential in the fight against climate change.
Wild LIVE: The return of bee-killing pesticides?
In this episode of Wild LIVE we discuss whether we're witnessing the start of a backwards slide following the Government's decision for emergency derogation to be given to allow the use of the neonicotinoid thiamethoxam. Should we not be looking for new innovative solutions?
Wild LIVE: So, where next for nature and British farming?
With the Agriculture Act now passed as law, and the UK hurtling towards the end of the Brexit transition period – with or without a trade deal with the EU – we ask where does this leave British farmers, and plans to promote nature-friendly farming post Brexit?
Wild LIVE: Planning to Fail?
Panellists discuss the Government's proposed planning reforms. Wildlife is declining, and we know the current planning system isn't working, but we believe the proposed reforms will make a bad situation much worse.
Wild LIVE: The badger cull
The panel discuss how the wildlife sector should engage with the bovine TB problem.
Wild LIVE: Action for Insects
Join our panel for a discussion on why our insects are so vital, the threats facing them, and the action everyone can take to help populations to recover and thrive.
Wild LIVE: A Way Back to Living Seas
Join Craig Bennett and our expert panel to discuss our marvellous marine world, and what needs to be done to save it.
Wild LIVE: A Natural Health Service
Could resetting our relationship with nature help us lead healthier, happier lives? Coronavirus has touched every aspect of our lives and laid bare the catastrophic impact of making decisions without nature in mind. Join Craig Bennett, Chief Executive of The Wildlife Trusts and an expert panel live as we discuss the need for a new relationship with nature.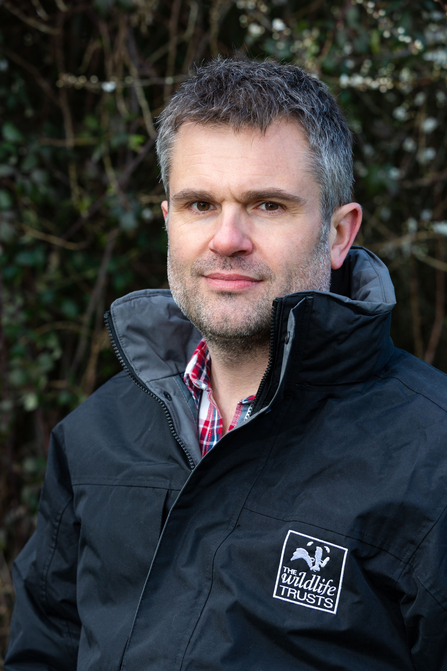 Chair: Craig Bennett
Craig started as Chief Executive of The Wildlife Trusts in April 2020. On taking the helm he said: "We have long recognised that conserving nature is not enough; we must all do more to restore the abundance of nature, restore ecosystem processes, and reverse the UK's status as one of the most nature-depleted countries in the world. We want to see at least a third of land and sea given to nature by 2030."
Craig was previously CEO of Friends of the Earth, where he refocussed the organisation on its unique role of empowering communities to take action where they live, and use that momentum to tackle the climate and ecological crisis. He recently became a trustee of the independent think-tank and charity Green Alliance, and is a member of the Advisory Group for the new coalition Unchecked.UK which is making the cause for the common-sense protections that improve people's lives. 
As Chief Executive of The Wildlife Trusts', Craig is calling on Government to commit to five principles to be applied to future planning, which would ensure planning reforms address the climate and nature crises. More information can be found here.