People's Postcode Lottery reach £200 million!
Players of People's Postcode Lottery have now raised an incredible £205.1 Million for good causes since launching in 2005. This incredible amount has enabled their 2,800 plus supported charities throughout Great Britain and internationally to achieve incredible things.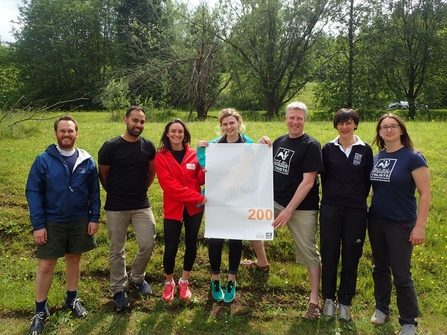 Due to the generosity of players of People's Postcode Lottery we have managed to run so many amazing projects such as outdoor education programmes for inner city children, protecting Osprey's in Scotland and working towards the reintroduction of Beavers in Wales. But this doesn't even cover the half of it, and we would just like to say a big thank you to all the players!
We recently hosted a staff away day for People's Postcode Lottery at the beautiful Keilder Forest in Northumberland. To celebrate the amazing achievement, we decided to create a poster featuring 200 facts about our relationship with PPL and all the projects the funding supports, which we gave to them on our trip. The poster created a lovely picture of a puffin using all 200 facts as the background. If you fancy having a closer look at the poster in more detail, you can do so by clicking here.