Join your Wildlife Trust today
Receive a fantastic membership pack
Help protect wildlife on your doorstep
Be the first to hear about brilliant events
Discover the wonderful wild places near you
Wildlife Trust membership benefits
By becoming a member of your Wildlife Trust you will be helping to look after the wildlife and wild places in your area. There are 46 Wildlife Trusts covering the whole of the UK - usually one per county. Join yours today!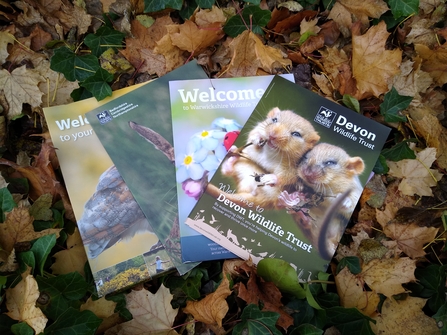 A welcome pack full of information about wildlife in your local area
Regular magazines brimming with fascinating features and stunning photography
Talks, walks and events to get closer to wildlife
Opportunities to campaign for wildlife
Access to stunning nature reserves
Wildlife Trust members make our work possible
Looking after more than 100,000 hectares of land for wildlife, from woods and meadows to lakes, hills and beaches

Maintaining nature reserves. There are now more nature reserves in the UK than branches of McDonald's
Providing wild volunteering opportunities for people of all ages
Standing up for wildlife and campaigning for its protection, enshrined in UK law
Running marine conservation projects to promote healthy seas and marine wildlife
The Wildlife Trusts play a very important part in protecting our natural heritage. I would encourage anyone who cares about wildlife to join them.
Step 1: Enter your postcode