Climb to lofty heights (and take or tweet a photo from the top too!).
Or go to the top of a tall building and get a peregrine's-eye view of the world.
The best views are high, where you can see for miles around with the landscape stretched out below you like a map.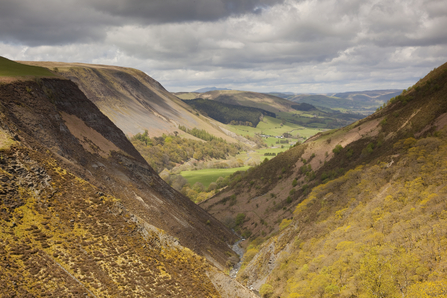 If you fancy some serious climbing or are going out in unsettled and cold weather (snow falls on a mountain in June too!) there are some sensible basics to take with you:  Waterproof clothing and walking boots, food, drink, head torch and of course a map, compass, GPS so you don't get lost.
Scared of heights? This is the best way to get up high while keeping your feet on the ground.