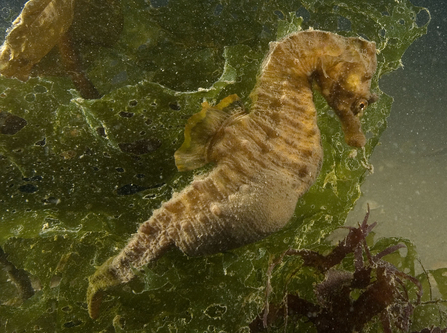 Were you inspired by the drama of Blue Planet II? The amazing footage revealed the incredible story of life beneath the waves, following sea creatures around the world as they battled for survival. Some scenes were hard to watch, but the good news is there's something simple you can do to help protect the wildlife in our seas.
With just a few clicks you can become a Friend of Marine Conservation Zones and help shape the future of our seas! It's a chance for you to make your voice heard, to raise your hand and tell the UK Government that you care about our seas and think they are worth protecting. We've been calling for better protection for years, but we need your help to get it – in fact, we couldn't do it without you!
In 2011, our Petition Fish campaign called for a network of protected areas around the UK; safe spaces, where marine life and habitats are free from the damaging activities of fishing and development. Almost 250,000 people took up the cry, many showing their support by signing scales to stick on model fish. Thanks to the support of these ocean heroes, the Government began to listen. They took the first steps towards creating the network our seas so desperately need.