This June, thousands of people are taking part in 30 Days Wild, our month long nature challenge, and this year we want people to bring a little bit of nature into their work place.
Spend 30 Days Wild with your business!
The challenge is simple: can you and your colleagues do something wild every day for 30 days this June? Whether you walk to work, schedule a meeting in the sunshine or take a lunch break outside, making nature part of people's personal and work life can improve the health and wellbeing of all employees, helping them to get active, be more aware of the world around them, feel more confident, make environmentally-aware decisions and improve creativity. This is great for your organisation and great for wildlife, too. We've got some ideas for how to do this, but don't feel you have to follow them exactly: you can get creative too.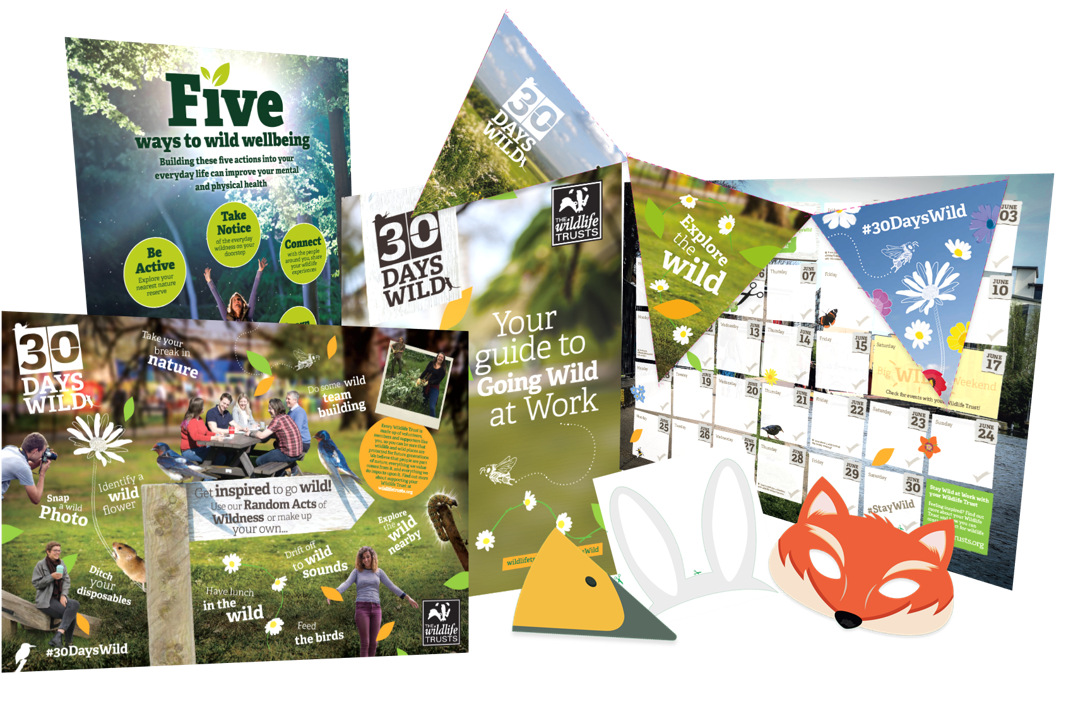 In 2015 and 2016, we teamed up with the University of Derby to look at the impact 30 Days Wild had on health, happiness and behaviours towards nature. And the people who took part told us they felt significantly healthier, happier and more connected to nature for months after the challenge! This study is part of a growing body of research and evidence that says spending time in nature can have a positive impact on people.
Whether it's a small patch of grass or a large estate, the land your company owns or manages can form an important part of a bigger network of spaces for nature – Living Landscapes. The Wildlife Trusts work with many businesses to help to create great places for wildlife and for people.