Join the UK's month-long nature challenge
30 Days Wild is the UK's month-long nature challenge. Can you do something wild every day for 30 days? We're giving you lots of ideas from your Wildlife Trust to inspire you to stay wild all throughout June (and beyond!). 
You can visit our pages especially for schools, businesses, care homes and extra downloads - don't worry, there's still plenty of time to take part!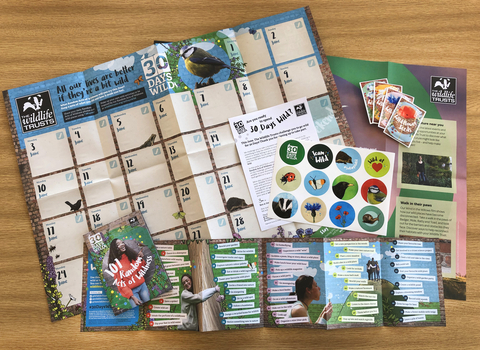 There's still time to get a pack!
30 Days Wild may have started, but you still can, too! Sign-up to receive a digital pack and go wild this June!
Sign up!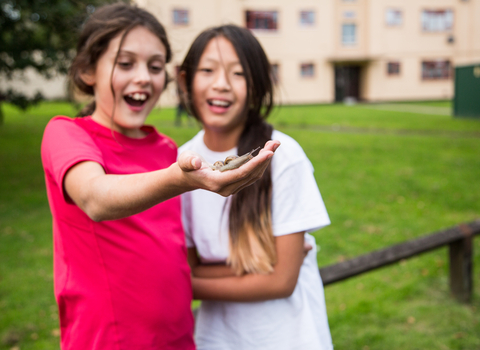 Explore our nature reserves!
Wherever you are, there's a Wildlife Trust nature reserve not too far away. These special places help to protect thousands of wild species - from beautiful butterflies to swooping birds of prey. From tiny urban pockets of wildflowers, to epic coastal reserves, there's so much to explore!
Discover your local wild place
What is a Random Act of Wildness?
A Random Act of Wildness is any thing that you can do in an average working day to bring a little nature into your life. They can take a few seconds, a few minutes, or if you lose yourself completely, a few hours! We've got 101 ideas below - but you can make up your own, too!
Don't get stuck for inspiration when you're out and about
Download our app today for your daily Random Act of Wildness wherever you are!
Download
Who are The Wildlife Trusts?
No matter where you are in the UK, your Wildlife Trust is protecting and standing up for wildlife and wild places in your area. We connect local people to nature on their doorsteps; restore diverse wild places and look after thousands of nature reserves for future generations; and inspire people to take action for wildlife. We believe that everyone can make a positive difference to their local environment and that by working together we can achieve nature's recovery on land and at sea
101 Random Acts of Wildness