The Wildlife Trusts and Veterinary Congress 2021
The Wildlife Trusts are delighted to be the chosen charity for Veterinary Congress 2021!
Our vision is a world where our land and seas are rich in wildlife, and people everywhere are close to nature. Together, we look after 2,300 nature reserves, from peaceful oases in city centres to breathtaking wild landscapes - and we support others to help wildlife on their land too.
30 by 30
The Wildlife Trusts are calling for at least 30% of the UK's land and sea to be connected and protected by 2030. By restoring wonderful wild places that store carbon, we will give struggling wildlife a chance to recover, help tackle the climate crisis and bring wildlife back into everyone's lives.
We're here to make the world wilder and make nature part of life, for everyone.
We'd love you to join us!
Join your Wildlife Trust today
Becoming a Member
Wherever you are in the UK, there's a Wildlife Trust near you, standing up for the wildlife and wild places you love.
Every Wildlife Trust is an independent charity. By becoming a member of your local Wildlife Trust, you will be helping to look after the wildlife and wild places in your area.
You'll also get a regular membership magazine full of wildlife news, events and ideas for bringing more nature into your life. Because life is better when it's a bit wild!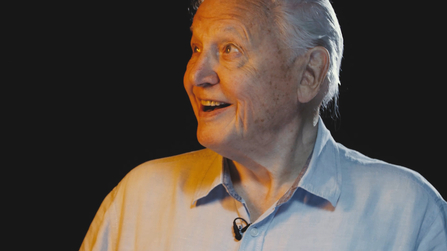 "I am backing The Wildlife Trusts' campaign to rally people to secure a 'wilder future' by restoring large areas of wildlife habitat, in city and country.''
Sir David Attenborough