Some of the most wildlife rich areas can actually be urban gardens! Why not start a weekend project that helps wildlife and brings nature to you.
Turn your gardens into hedgehog highways, create insect hotels, build bat boxes for our flying friends! Take a look at our activity pages for how-to guides for the whole family!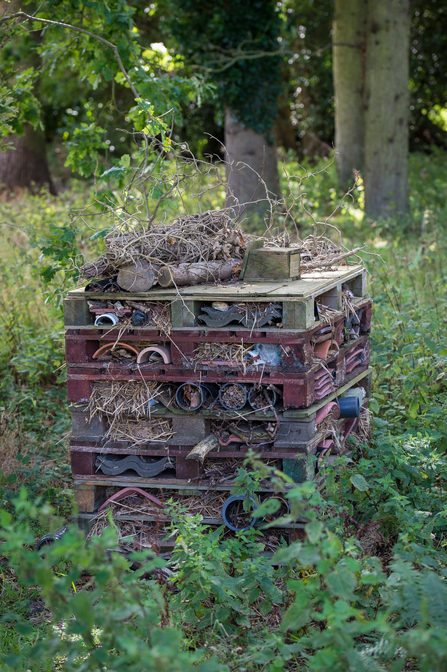 Plant some wildflowers, perennial plants that will survive the rough and tumble of coarse grasses might be red campion, oxeye daisy, common toadflax, and field scabious.  Shaded areas could have greater stitchwort and woodruff, whose white flowers will brighten up any mini woodland.
Don't worry if you don't like insects; an increase in bugs will also bring an increase of their preditors too! You'll see loads more birds in your garden and even some night-time visitors, like hedgehogs and badgers.
Click here for more gardening related tips.