We are working together for a sustainable construction industry which supports nature's recovery and helps more people to connect with wildlife
Our long-term partnership with Aggregate Industries is paving the way and showing how the construction sector can make an incredible contribution to nature's recovery. As a major landowner, Aggregate Industries has a key role to play, 
Materials produced by quarrying are used in our everyday lives – from buildings, through to farming -  and the process of removing rock, sand and gravel needs to be done with care and then followed by long term restoration.
The Wildlife Trusts and Aggregate Industries work together to restore quarried areas, creating beautiful wildlife reserves that play a vital role in nature's recovery network, and that people can enjoy. The Wildlife Trusts also certifies ten of Aggregate Industries' sites to our Biodiversity Benchmark, which sets the highest standards for managing the land for wildlife. 
Support from Aggregate Industries means individual Wildlife Trusts can take local action for wildlife, connecting people with nature through pioneering, landscape-scale projects, monitoring and community engagement.  
We want to share more about our work together - we are very proud of our innovative work and hope to demonstrate to the rest of the industry just how successful a partnership like ours can be and the benefits it brings for people and wildlife.
The Natural Capital Value of Quarry Restoration
The support from Aggregate Industries for local Wildlife Trusts enables pioneering and long-term projects both at extraction sites and across the wider landscape. Restoring quarried areas benefits both people and wildlife – creating beautiful places for people to enjoy as well as reducing flooding risk where water is captured and flow is slowed.   We've been working with Aggregate Industries to understand the financial value of restored quarries
Case study: Ripon City Wetlands

Opened in 2019, Yorkshire Wildlife Trust's award winning Ripon City Wetlands is growing into a spectacular wetland. Quarried for sand and gravel since 1964, a restoration plan was drawn up for the site by Yorkshire Wildlife Trust, Aggregate Industries and Middlemarch Environmental – one of The Wildlife Trusts' network of professional ecology consultancies

Through ground-breaking work with Aggregate Industries we have calculated that Ripon City Quarry's restoration to a wetland landscape will accrue benefits to the local community worth £6.5 million. When quarrying ceased, Aggregate Industries engineers at the quarry worked with advisors from Yorkshire Wildlife Trust and used their machinery and knowledge of the site to sculpt and shape it into an attractive venue for visitors and wildlife. The reedbeds have been designed to slow the flow of water in the area over winter and attract breeding birds including bitterns, reed warblers, reed bunting and Cetti's warbler. Marsh harrier have also been spotted and it's hoped they will nest here in future.  

Lying around the edge of the Canal Reedbed, the fen meadow has been created using green hay from nearby Staveley Nature Reserve and seed collected by hand from the reserve as well as from the Wildlife Trust's oldest reserve at Askham Bog.

Thanks to funding from the Local Partnership Fund, the Trust added more visitor information. Easy access paths have been created enabling access for groups, push chairs and wheelchairs. A pond dipping platform helps school groups to enjoy the site.

Jono Leadley, Area Manager for North Yorkshire at Yorkshire Wildlife Trust said "The partnership with Aggregate Industries worked really well and has delivered a superb wetland reserve - we were all thrilled to win a restoration award at the end of 2019!  Work is ongoing - this is still a new site - but wildlife has had the very best start, a new home and a lovely place for people to visit and enjoy."

Aggregate Industries work at Ripon City was recognised by peers in the industry when it won the prestigious Cooper-Heyman cup at the Mineral Products Association Restoration Awards in 2019. 

Ripon City Wetland by Whitfield Benson
Contribution to Living Landscapes
Aggregate Industries has been actively involved in Living Landscape schemes across the UK – influencing and improving not only in the restored quarry but across the surrounding landscape. Our vision is for people close to nature and land, where wildlife habitats are bigger, better managed and more joined up.
Charnwood Forest shows where the business has managed its own landholdings consistently with the local Trust's aspirations for nature's recovery and has played an active and leading role in local networks.  
Case study: Bardon Hill

The quarry at Bardon Hill in Leicestershire has provided materials over the last 150 years for Wembley Stadium, Silverstone, the M1 and St Pancras Railway Station. Quarrying for aggregate was given the green light to expand and continue nine years ago.

Restoring Bardon Hill
With the help of Leicestershire and Rutland Wildlife Trust, Aggregate Industries are restoring previously quarried areas and spoil heaps to flourishing woodland and heathland. The Trust is monitoring and surveying birds, reptiles and plants across the Bardon Hill estate to see how the work taking place could be benefiting numbers.

The results so far have been encouraging - Barn owls have raised chicks for the first time and peregrine falcons are likely to be breeding on the quarry faces. Bats are using the new bat boxes, skylarks breed on the newly restored grassland areas and common lizard and slow worms inhabit the heathland areas. Rare mosses have been found in heathland areas that have established. Traditional cattle breeds like Longhorn and Shetland are used for conservation grazing and hay is also taken for winter feed and the resowing of wild-flowers across the estate.

Work beyond the quarry
Support from Aggregate Industries extends beyond the quarry face. Planning consent for an extension of the quarry was given to Aggregate Industries with a 106 agreement in 2011. This condition was used to fund a conservation officer at Leicestershire and Rutland Wildlife Trust who works with landowners to improve wildlife and habitats in the Charnwood Forest area.

Uta Hamzaoui is the Wildlife Trust's conservation officer and helps land-owners look after their land for wildlife, including habitats that are rare in Leicestershire and Rutland like ancient woodland and flower-rich meadows. Aggregate Industries has also made a small-grant scheme available to help landowners carry out further work, including the removal of invasive species.   

Uta says; "Surveying and monitoring helps us to find out which habitats and species we have in the area. It allows us to help landowners and managers to understand what they have on their land and how they can look after it."

Harebell, Leicestershire and Rutland Wildlife Trust
The value of local partnerships
Aggregate Industries provides funding to help Wildlife Trusts link up and develop essential local partnerships between quarry sites and across the wider area. Working together with other organisations, landowners and partnerships benefits wildlife and people now and in the long term.
Case study: Torr Works Quarry

Torr Works Quarry is a large quarry in East Mendip, Somerset where Aggregate Industries and Somerset Wildlife Trust have worked closely together since 2013 to transform the area for wildlife and people.

Aggregate Industries fund Somerset Wildlife Trust's 'Mendip Wildlife Links', a ten-year project working with communities and landowners across East Mendip to restore and link-up wildlife habitats.  As a result of a 106 agreement – a planning obligation which supports the partnership in action - Somerset Wildlife Trust carries out invaluable work for species and habitats and provide opportunities for people to enjoy and get closer to wildlife. 

Surveys support species
Somerset Wildlife Trust's Mendip Conservation Officer Lila Morris surveyed areas of woodland and grassland, working with 70 different landowners over the first three years. The Trust then mapped the habitats to understand how they could best support wildlife across the area.

With the help of technology and support from Forest Research, the Trust modelled the way habitats in East Mendip work as a network, with core areas of high quality habitat linked by connecting or 'stepping stone' areas that enable species to move through the landscape. Maps showing these ecological networks were adopted by Somerset Council's planning system and in 2015. Somerset was the first county to embed the principles of ecological networks in a Minerals Plan. This work led to a number of projects with landowners and communities across Somerset.

Working with landowners
The Trust works closely with farmers and other landowners in the area, who help manage and restore habitats where they are needed most.  Lila also helps landowners to apply for funding from the Environmental Stewardship scheme, to support wildlife-sensitive land management.

Working with the community
The Trust runs a programme of events, helping people from across Somerset to watch, enjoy and be involved in the care of local wildlife. Project events have included chances to learn about charcoal making or try woodworking, as well as bird-song guided walks and a popular night-time walk to discover elusive and nocturnal nightjar and see the extraordinary light of glow worms. Local people regularly volunteer their time to help conserve their local wildlife, with tasks like coppicing woodland to maintain the varied light conditions needed for wildflowers to thrive beneath the trees.

Engaging with Nature Coordinator Pippa Rayner adds: "It's brilliant to help people learn about wildlife and develop new skills. This also engenders a growing love of wildlife, meaning more people will care about and look after it in the future." 

Aggregate industries is funding three more projects through its Local Partnership Fund. This includes

The Making Space for Butterflies project
This is a 'game changer' for local populations of butterflies at woodland and grassland sites in the Mendips area. These areas are fantastic breeding and feeding habitats for small heath, pearl-bordered fritillary and silver-washed fritillary butterflies and through the project the Trust has worked to improve their habitats.

Cheddar Wood Nature Reserve - a woodland owned by AI and looked after by Somerset Wildlife Trust - tree thinning and ride-widening work meant more light could reach the ground. This increased the numbers of woodland wildflowers and provided ideal conditions for many types of butterfly and other wildlife including dormice.
Osprey Outdoors CIC provide opportunities for long-term unemployed volunteers who joined the scheme to learn skills in coppicing and benefit from improvements to physical and mental wellbeing. 
Volunteers got hands-on with hedge-laying adjacent to Torr Works Quarry and helped spread seed of kidney vetch – the favourite plant of the small blue butterfly – on grassland areas to the south of the quarry. 

For the future

Work has started on two more projects: Mendip Woodlands and Wildflowers project and Mendip Habitats Fit for the Future that Aggregate industries has supported through its Local Partnership Fund. These will bring swathes of wildflowers to Cheddar Wood Nature reserve as well as more trees and butterflies to areas around Torr Works quarry.

Pippa added "It's been a fantastic partnership and given the Trust the opportunity to research and truly understand the landscape and what habitats are there and plan next steps. Aggregate Industries saw how working with nature and communities has to have a long-term vision. We were utterly delighted when they committed to funding our work in East Mendip this way - the ongoing support meant we could research and plan properly."

©Bob Coyle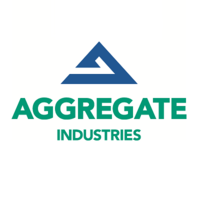 Aggregate Industries
Aggregate Industries are frontline of the construction and infrastructure industries, With over 330 sites and more than 4100 employees, they produce and supply a range of construction materials from stone to concrete.